Pagoda Blog
Introducing Polaris Office
April 21, 2016
You are probably using Microsoft Office in some capacity in your everyday life as well as at work. Microsoft Office includes Word, Excel, PowerPoint and Outlook. In 2012 Softpedia declared that over 1 billion people are using Microsoft Office, and 4 years later than number has no doubt increased. However, using Microsoft Office across multiple devices can be a huge ordeal. The interface has never been stellar and things are not easily accessible on mobile.
We wanted to introduce our readers to a free app that can drastically improve your Microsoft Office experience.
Polaris Office is a Microsoft editing app that allows the user to edit, create and sync Microsoft Office files remotely from your smart device. The free basic version offers a sufficient amount of functionality for most users, but you can also pay for a subscription monthly or yearly to get access to more than 60MB per month for storing files that are edited.
Paid plans offer even more capabilities for $3.99 and $5.99 a month. The app also syncs with top cloud storage applications, including Google Docs and Dropbox.
With Polaris Office, you can edit and view .doc, .docx, .xls, .xlsx, .ppt, .pptx and .txt files. Making it easier to edit documents created in different formats. It also provides viewing support for PDF's and .hwp files. You can edit PowerPoint presentations by adding photos directly from your device or using the 'camera mode' by capturing the moment through the app and creating a slideshow.
Polaris includes 15 templates, 18 charts, 80 figures and over 300 functions. Using these functions, the user can create a new document (except .pdf), connect to the cloud to download a file, or integrate the app with native mail service so users can view, edit and send documents.
Because it doesn't run off a server or the cloud, users can access Polaris anytime and it doesn't require an internet connection. The universal app makes it easy to edit and view Microsoft Word, Excel and PowerPoint Files in a matter of seconds thanks to its intuitive and user friendly interface.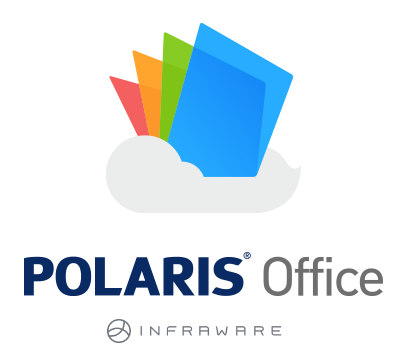 If you are one of the 34% of the national work force who is freelancing or working remote, then this app is for you. Today business owners and freelancers who depend on their software to get the job done, can't make it work unless things are accessible on mobile. Using Polaris Office is a way to make this happen.
––––––––––––––––––––––––––––––––––––––––––––––––––––––––––
About Pagoda Technologies IT services
Pagoda Technologies is a globally recognized IT support company doing business in Santa Cruz, San Jose and all over the world who is working to help businesses and their IT departments run smoothly and efficiently. To learn how Pagoda Technologies can help your business, email us at support@pagoda-tech.com to schedule a no cost business assessment.
Return to Pagoda Blog Main Page