Pagoda Blog
G Suite versus Office 365: Finding the Best Solution for Your Business
January 5, 2017
The competition is neck and neck between Google's G Suite (previously Google Apps) and Microsoft's Office 365. Although G Suite led the way as the cloud-based option for online business collaboration, Office 365 has quickly caught up and has its own pack of loyal followers.
For many, the debate hinges on subjective opinions - do you identify with Google or Microsoft? - but there are subtle differences between the two cloud-based office application packages that will help you decide which is the best solution for your business.
G Suite: Leader of the cloud-based business revolution
G Suite first led the way as a cloud-based package of business productivity apps, offering a suite of office applications at only $5 per month, without the requirement of costly, cumbersome servers. The ability for real-time collaboration between employees when creating documents sealed the deal for early-adopters.
Many startups, especially those running on macOS laptops or desktops, jumped on the G Suite bandwagon as an affordable, easy option for businesses not running on a Microsoft operating system. G Suite's applications, namely Google Docs, Sheets, and Slides, are comparable to Microsoft's Word, Excel, and PowerPoint although somewhat simplified. Although G Suite may not offer some of Microsoft's more advanced functions, the streamlined, intuitive functionality is actually what appeals to many users.
Today, G Suite is available in two options: G Suite Basic ($5 per month) and G Suite Business ($10 per month). Both offer Google Docs, Spreadsheets, and Slides in addition to the following:
A business email address

Voice and video chat

Integrated online calendars

Security and admin controls

24/7 phone and email support
The G Suite Business package offers additional perks and functionalities such as unlimited storage and advanced admin controls on Google Drive.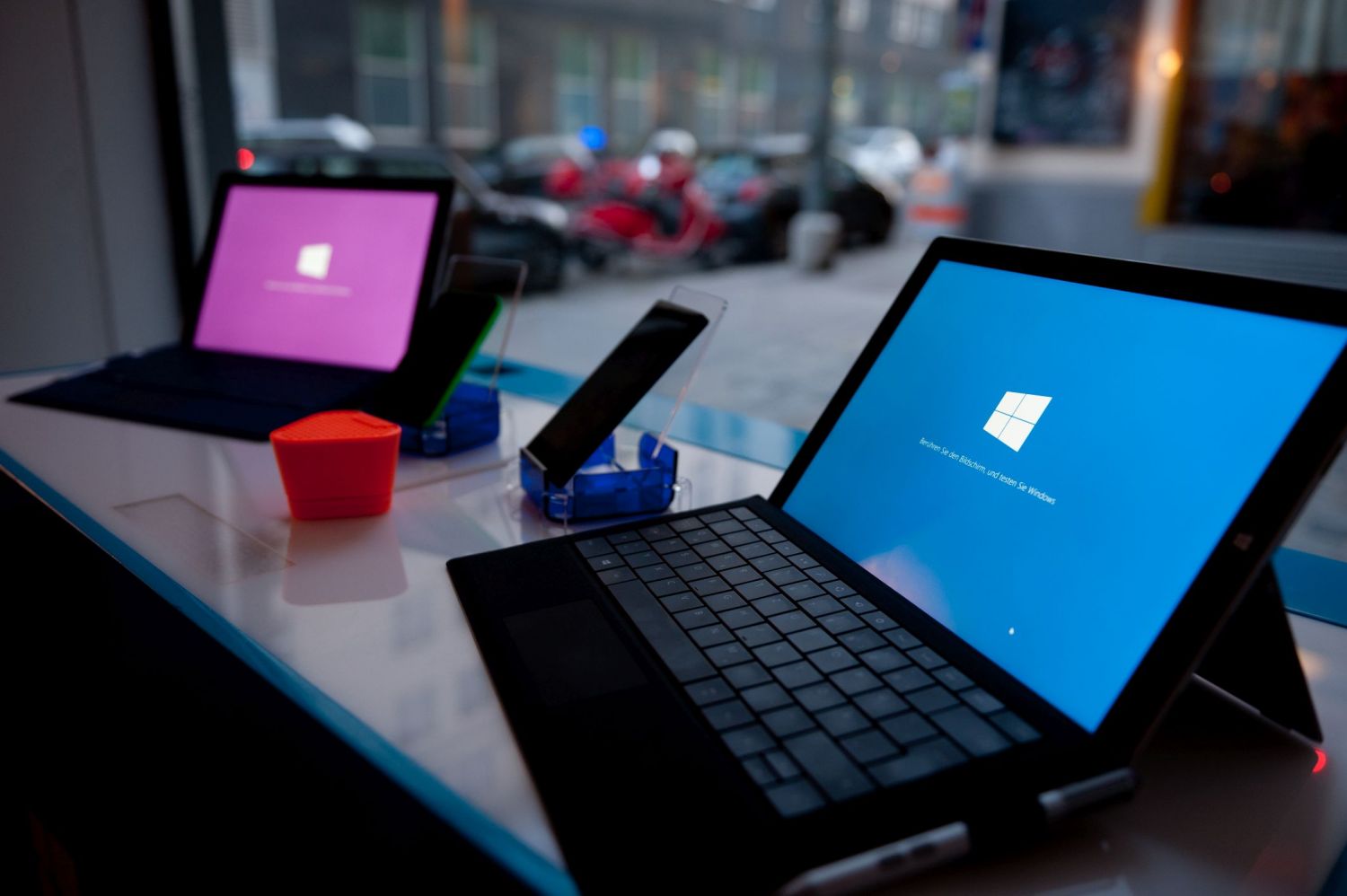 Image: sneakNtouch - Microsoft Austria Surface Pro 3 Launch Event by Ambassador Base. CC BY 2.0
Office 365: The natural choice for Windows-based companies
Office 365 is the obvious choice for more established companies that have been based in Windows for years. These companies are already paying licensing fees for Office applications and now Office 365 allows them to utilize these familiar tools in the cloud, improving business productivity without requiring employees to adapt to a new set of applications.
Compared to G Suite's two options, Office 365's seven package options (for small businesses and enterprises) can at first feel a bit overwhelming. The many options, however, provide a more custom fit for businesses, from small startups to established corporations. The pricing is competitive, also starting at just $5 a month and increasing to $35 a month with the top Enterprise plan. For more details on the seven Office 365 packages, check out the breakdown on TechGenix.com.
The Deal Breakers: Email Interfaces & Applications
Two main differences between G Suite and Office 365 are the applications and email interfaces and offerings. G Suite Business offers unlimited inbox storage for businesses (with more than five people on their team) at just $10 per month. The Office 365 Enterprise E3 plan also offers unlimited storage but at twice the cost and it requires a year-long commitment. For many, it again comes down to personal preference: do you prefer the Gmail or Outlook interface?
Applications can also be a real deal breaker. Although some people prefer the ability to use everyday language to create formulas in Google Spreadsheets, others require the more advanced calculations offered in Microsoft's Excel. Microsoft Word also offers more advanced editing and formatting options than Google Docs, but it's this sleek and minimalist design that many users love.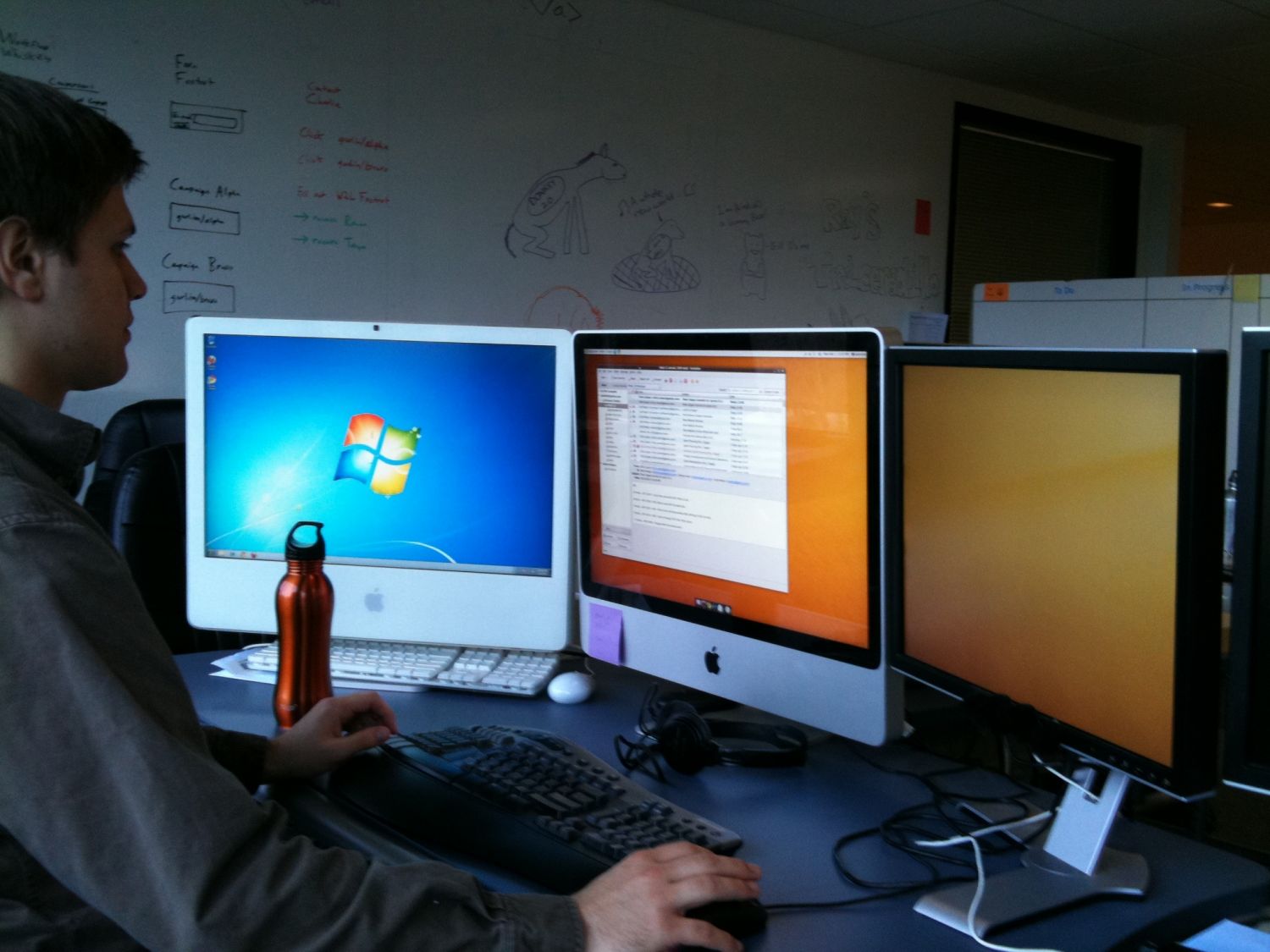 Image: Not Mac by Drew Stephens. CC BY 2.0
Why not choose both?
The best solution for many businesses may actually be a combination of G Suite and Office 365. For example, if you prefer Outlook's email but find Google Docs editing features friendlier than Word's, you can use both. G Suite Sync for Microsoft Outlook, or GSSMO, syncs your mail, contacts, calendar events, Outlook notes, and tasks between your Google profile in Outlook and your G Suite account in the cloud, allowing you to access all your data, such as your email, contacts and calendar, from either account.
Whatever option or combination of options you choose, the ability to collaborate with others in real-time with both G Suite and Office 365 is revolutionizing the way we work. Cloud-based applications are creating more flexible work environments and are improving the ability for employees to connect to one another, whether they're working at home, in the office, or at a coffee shop across the world from headquarters.
Header Image: Image: Duel by Andrew Gustar. CC BY 2.0.
––––––––––––––––––––––––––––––––––––––––––––––––––––––––––
About Pagoda Technologies IT services
Pagoda Technologies is a globally recognized IT support company doing business in Santa Cruz, San Jose and all over the world who is working to help businesses and their IT departments run smoothly and efficiently. To learn how Pagoda Technologies can help your business, email us at support@pagoda-tech.com to schedule a no cost business assessment.
Return to Pagoda Blog Main Page